Our Story
All Saints has been a part of the greater Orland community since it was organized in January of 1961 – meeting at Orland Park School.  Its Lutheran tradition and heritage embrace people from all kinds of religious backgrounds.  Pastor Don Borling joined the church in 1974.
The initial building, at its present location, was completed in 1962; a new sanctuary was built in 1986.  In 1997, a building holding educational and multi-function space was added.  Over the years, the church has completed a very peaceful outdoor worship area, with a dedication walk … a great place for quiet meditation and outdoor worship experiences.
Why Give?
St. Coletta's of Illinois.  A ministry dedicated to adults with developmental disabilities.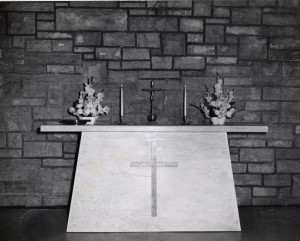 Make a Difference
We also have a group … "Angels among us" … support and social activities for disabled adults … they meet here two Thursdays per month.
We Support Our Troops
Our Veterans and men and women in the military.  The local VFW and the Illinois Veterans Home in Manteno are very much a part of our ministry.
Being a Christian is more than just an instantaneous conversion – it is a daily process whereby you grow to be more and more like Christ.
Darkness cannot drive out darkness; only light can do that. Hate cannot drive out hate; only love can do that.
God cannot give us a happiness and peace apart from Himself, because it is not there. There is no such thing.